Most iconic coaches of Liverpool F.C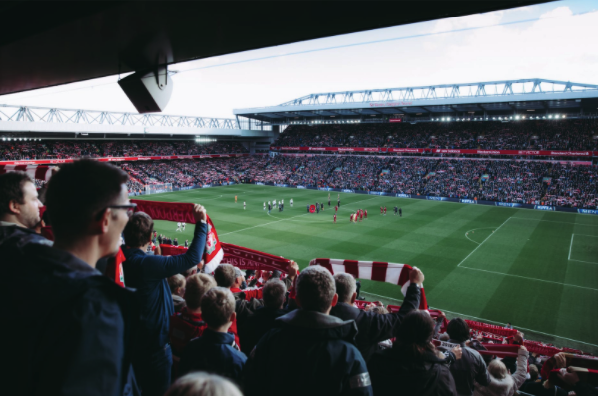 Over the years, Liverpool F.C. have had some iconic coaches or managers that have helped to bring a lot of success to the club. In this post, we will discuss some of these managers who have worked miracles to win trophies for Liverpool and build teams that were very difficult to beat.
As Liverpool has had so many iconic coaches in their long history, it is likely that we will not have included one of your favorites. If this is the case then we apologize. This is our opinion on the most iconic coaches and it may be different from yours. Anyway, let's take a look at some of the best managers who have taken the helm at Liverpool F.C.
Please note that these coaches are not in any specific order.
Bill Shankly
Many Liverpool fans regard Bill Shankly as their best manager ever. Born in Scotland, Shankly became the manager of Liverpool in 1959. At that time, things were not going well for Liverpool as they were languishing in the English second division (now called the
Championship
).
Shankly had an immediate impact as the coach of Liverpool. He got rid of players who were not performing for the club and made several other changes that resulted in Liverpool starting their journey to domestic and European glory.
In 1962, Liverpool became second division champions and was promoted to the top tier of English football. He created a group that he called the "Boot Room" which consisted of some of his famous peers in Rueben Bennet, Joe Fagan, and Bob Paisley.
Once back in the English first division, Liverpool gradually started to experience success. They won the FA Cup in 1965 and were first division champions in 1966. Some of the most talented players around joined Liverpool due to the influence of Bill Shankly. These included Ray Clemence and Kevin Keegan.
Fast forward to 1973 and Liverpool won the first division title again and the UEFA Cup. On the last day of Shankly's reign as Liverpool coach, he led them to an FA Cup final win. His connection with the Liverpool fans was very strong and he brought a philosophy to the club which saw them dominate in the 1970s and 1980s.
Bob Paisley
The most successful coach of Liverpool F.C. was Bob Paisley. He had been involved with the club since 1959, but he didn't take over as coach until Bill Shankly retired in 1973. Paisley knew that Shankly would be a tough act to follow but he was able to continue the legacy that Shankly created and win many trophies for the club.
Paisley won 20 trophies for Liverpool F.C. during his nine years as the coach. He had only one season where he did not win a trophy. Liverpool fans have him to thank for the formidable striking partnership of Ian Rush and Kenny Dalglish.
There were other iconic players that Paisley brought to Anfield. Among these were Ronnie Whelan and Graeme Souness. Under Paisley's management, Liverpool won three European Cups. He retired from the position of coach in 1992.
Kenny Dalglish
The Liverpool fans called him "
King Kenny
" as a player and later on as the team coach. Dalglish was a player for Liverpool for 13 seasons and took over as player-manager when Joe Fagan retired in 1985. This was the first time that Liverpool had ever had a player-manager.
Dalglish actually had two stints as Liverpool's coach. In the first of these, he won the first division championship 3 times and for two seasons finished in the runner-up position. During this time Liverpool (and all other English clubs) were banned from European competition due to the disaster at the Heysel Stadium.
Unfortunately for Kenny, his second stint as Liverpool coach was nowhere near as successful as the first. The club was going through a bad time and had just sacked Roy Hodgson as their manager. Despite this, Dalglish did make improvements to the team and they won the English League Cup in 2912.
A lot of football fans like to relax playing at online casinos when they have some spare time. The problem is that not all online casinos are honest and it can be difficult to choose the right one. If you are interested in playing at an online casino then check out the recommended list
as seen on Legit.Casino
. It's recommended to always check the legitimacy of the online casino before signing up.
Jurgen Klopp
The current coach of Liverpool is Jurgen Klopp. He has done a lot to transform the fortunes of the club as they were in decline when he took over. His vision was to take Liverpool to new heights and he is on his way to achieving this.
Klopp was passionate about playing a "pressing" game and brought in players like Trent Alexander-Arnold and Andrew Robertson who both have done a great job for the team. Liverpool won the Champions League final against Tottenham Hotspur in 2019, and the season after that they won their first-ever Premier League title.
Click here to go back to LFC Live.net